Pediatric Cardiology
Some children are born with heart problems, known as congenital heart disease. They occur as a result of malformation of the heart during development in the womb. The most common types of heart conditions in children are structural heart defects such as congenital heart defects. Heart disease in children can also be acquired from illnesses such rheumatic fever and Kawasaki disease.
SECOND OPINION EXPERTS IN PEDIATRIC CARDIOLOGY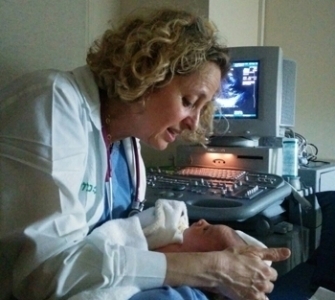 Head of Heart institute
Schneider Children's Medical Center of Israel, Petah Tiqva, Israel
Specialty
Pediatric Cardiology and complex Cardiac Surgery
FACTS ABOUT PEDIATRIC CARDIOLOGY
Congenital heart defects (CHDs) affect nearly 1% of births per year.
The most common type of heart defect is a ventricular septal defect (VSD).
Of babies with a CHD have a critical CHD. Infants with critical CHDs generally need surgery or other procedures in their first year of life.
Select from our world leading physicians
Describe your medical condition
Upload your medical records
Get your second opinion report