Neurological Disorders
More than 600 disorders afflict the nervous system. Neurodegenerative diseases are defined as hereditary and sporadic conditions which are characterized by progressive nervous system dysfunction. These disorders are often associated with atrophy of the affected central or peripheral structures of the nervous system. They include diseases such as Alzheimer's Disease and other dementias, Brain Cancer, Degenerative Nerve Diseases, Encephalitis, Epilepsy, Genetic Brain Disorders, Head and Brain Malformations, Hydrocephalus, Stroke, Parkinson's Disease, Multiple Sclerosis, Amyotrophic Lateral Sclerosis (ALS or Lou Gehrig's Disease), Huntington's Disease, Prion Diseases, and others.
SECOND OPINION EXPERTS IN NEUROLOGICAL DISORDERS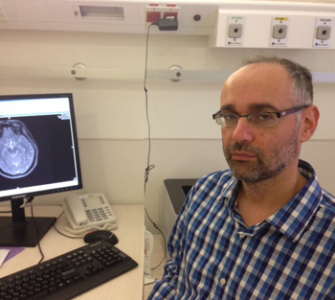 Senior Physician, Departament of Neurology and Stroke Unit
Sourasky Medical Center, Tel Aviv, Israel
Specialty
Neurological Disorders and Stroke Medicine
FACTS ABOUT NEUROLOGICAL DISORDERS
Multiple sclerosis affects approximately 1 out of 1,000 people.


Parkinson's disease is the second most common neurodegenerative disease, affecting
1 in 100 people aged 65 or older.
Of all strokes are
ischemic stro
kes
, when blood flow to the brain is blocked.
Select from our world leading physicians
Describe your medical condition
Upload your medical records
Get your second opinion report